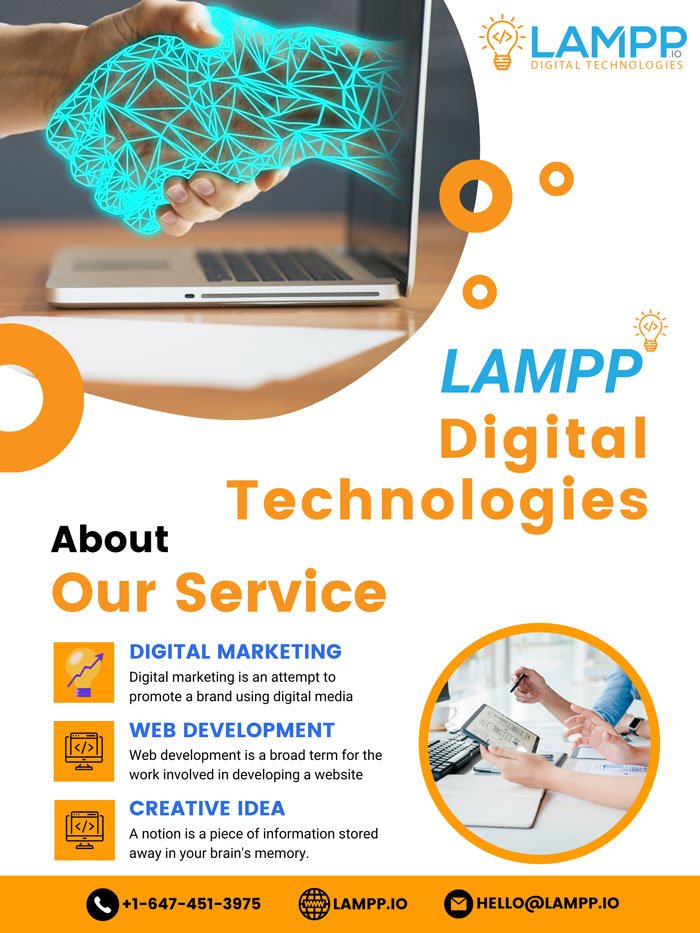 LAMPP Digital Technologies offers website design services in Brampton, a city in Ontario, Canada. We have a team of experienced web designers who can help businesses and individuals create professional and effective websites.
Website design is an important aspect of establishing an online presence, and having a well-designed website can help attract potential customers and improve overall user experience. LAMPP Digital Technologies offer a range of website design services, such as website layout and structure, graphic design, website optimization, and website maintenance.
We also develop e-commerce websites, and we are based in Brampton. It can be an excellent opportunity to help local businesses expand their reach and grow their online sales.
As a developer of e-commerce websites in Brampton, LAMPP Digital Technologies provides a range of services to clients, such as designing and building custom e-commerce websites, integrating payment gateways and shipping logistics, managing product catalogs, implementing SEO strategies, and providing ongoing website maintenance and support.
It's important to have a strong understanding of the local market and the needs of Brampton businesses in order to offer effective e-commerce solutions. By staying up-to-date with the latest trends and technologies in e-commerce, we can provide your with the best possible tools to succeed in the online marketplace. We help local businesses thrive in the digital age.
If you're looking to create a website for your business or personal use in Brampton, it may be worth considering LAMPP Digital Technologies as a potential partner for your web design needs.